Jacqueline Talley, DVM
Dr. Talley grew up in Mineral Wells. Throughout high school she worked for Dr. Flint Immel and from this experience she knew that becoming a veterinarian was what she wanted to do. Dr. Talley did her undergraduate education at Tarleton State Univeristy and received her doctor of veterinary medicine from Texas A&M in 2001. After graduation Dr. Talley worked at a practice in Ft. Worth and then returned to Mineral Wells and began work as a veterinarian with Dr. Immel. In 2006 Dr. Talley opened Pet Western Animal Hospital. In opening her own veterinary hospital Dr. Talley realized her dream of offering high quality medicine and surgery for the dogs and cats of her hometown. Dr. Talley believes in the importance of educating clients about their pet's medical conditions and truly believes this enhances the human pet bond. She supports the community by being a board member of Mineral Wells Animal Shelter. She is a strong supporter of animal rights.
Tad Jarrett, DVM
A native of south Texas, Dr Jarrett has been a long time resident of Mineral Wells. Dr. Jarrett's journey towards becoming a veterinarian began in early high school, when he joined the Future Farmers of America. During that time he learned how animals depend on us and how we affect their lives. Dr. Jarrett received both his undergraduate and doctor of veterinary medicine degrees at Texas A&M University. He is strongly interested in comprehensive client education and making sure pet owners understand the medical needs of their pets. After many years in veterinary medicine he finds being a trusted partner in the health care of his patients is one of the most rewarding aspects of being a veterinarian.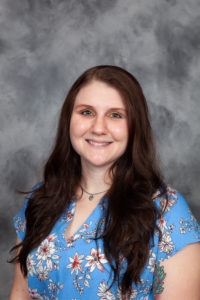 Brittany Musick, DVM

Dr. Musick's heart and passion has always resided in veterinary medicine. After achieving her undergraduate in animal science with a minor in chemistry from Sul Ross State University she went onto Louisiana State University to earn her DVM in 2022. For a time she worked as a veterinary technician with Dr. Talley at Pet Western Animal Hospital and is excited to return to serve our client and patient family again. Along with her, she brings a family consisting of three happy go lucky dogs, one unique cat, and loving husband. Some of Dr. Musick's favorite things to do outside of the hospital are painting and hiking outside with her pups. She is a bright and thorough doctor that believes the greatest joy in veterinary medicine is getting to know her patients and seeing them thrive under her care.  She can't wait to partner with you in your pet's health decisions and get to know your pet as well as everything that makes them unique.